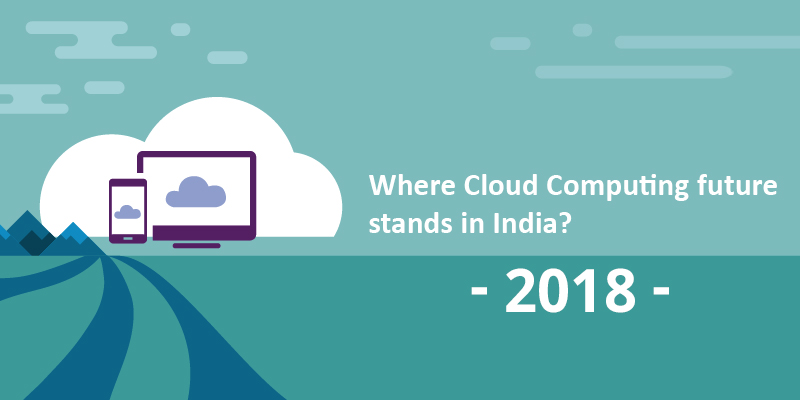 With over 460 million internet users, India is the second largest online market, currently these users have reached to 550 Million and there will be about 635.8 millioninternet users in India by 2021.
In last few decades, Internet has been playing key role in providing vast amount of e-services in various fields of our everyday activity like banking, shopping, entertainment, communication, learning and so on and without any doubt, improved our life style and quality in various ways.
Read Also: Enhance Productivity of Your Business with Cloud Server
These developments inspiring many IP professional and experts to invest in the creation of more interactive and innovative web services that dramatically attracting more users offering more attractive ways to enhance the quality of living both physical and virtual online worlds.
One of these innovations is cloud computing, a three-layer architecture (SaaS, PaaS & IaaS) that offer various easy to use services that anyone can enjoy hassle free and without major investments.
Recent examples of cloud computing are e-Commerce, e-healthcare, e-auto portals, e-learning are few names, there are plenty of startup in every sector, so assume if huge amount of data is being generated in every second, you need to store it somewhere in cloud that has the accessibility all the time and that must be on secure platform.
Here every business need a stable and reliable and economical cloud computing provider, there is many cloud providers such as AWS, Azure, Google Cloud. Hello2hosting aims to provide such cloud computing to all kind of business segments with agile, robust and scalable infra being on powerful, reliable and yet economical approach.
Indian consumes are very concern to their business, their demands is uptime and support, our cloud infra is very adoptable to use and it has been designed to keep the customer concern in mind. Over a decade experience in implementing and managing large data center operations, customer centric, web, mobile workloads very efficiently.
Hello2Hosting believes in simplified cloud, everyone must give a try once and experience the difference with our ECS cloud services. Call our Sales expert today @ 1800-120-2530 or drop your cloud requirements to sales@hello2hosting.com. Our sales experts are eager to talk to you and help you in sizing the right solution for your business need.
Visit our plans page to explore.